Sports stars get hot wifes and tang. Period. Some though have done unbelievably well. It is to hard to rank these, so below are just the top 10 wags, in no particular order.
Ann Kathrin Brommel – Mario Gotze Wife
The hero for Germany at the last football world cup. Mario Gotze is a hero for most lads that are bench players for their team. He has proven that you can still slay the puss when you're not in the starting team. His wag is a German lingerie model, and if we know anything from youporn about German girls, he is one lucky lucky man.
Abbey Clancy – Peter Crouchs wife
Peter Crouch is one of Premier Leagues all time roosts. He famously replied to this reporters question.
Reporter – "If you weren't a footballer, what would you have been"
Peter – "A Virgin"
Touche, Peter. Touche.
Kevin Love – Kate Bock
The Cleveland Cavaliers power forward gets a lot of shade thrown his way on the basketball court. But one thing is forsure, his missus is smoking hot. The swimsuit model loves to crash his cock the boards for him when he is back in LA over the of season.
Gabrielle Union – Dwayne Wades Wife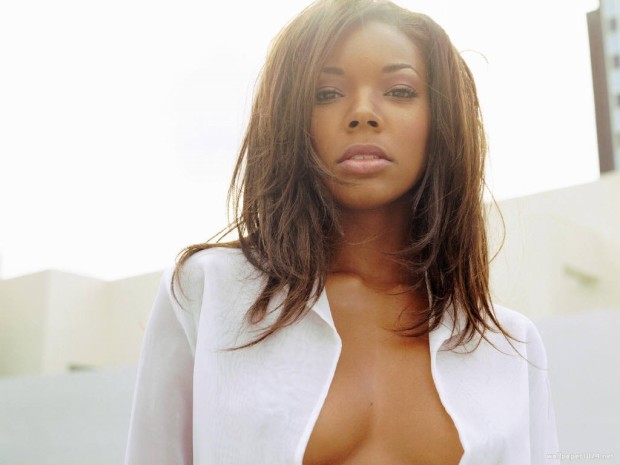 Staring in my favourite movie of all time, Bad Boys 2, Union makes the Wag list. Just imagine her saying in a promiscuous tone,
"Bad boy, bad boy, watcha going to do, watcha going to do when Gabe cooooomes for you"
Haven't imagined it. Not once.
Shakira – Gerard Pique's Wife
Something has always got me going about Shakira. Maybe it is because her breasts are small and humble, or maybe it is her Colombian roots. Either way, the Barcelona central mid-fielder has scored a screamer from outside the box. No pun intended.
Paulina Gretzky – Dustin Johnsons Wife
For most guys, it's a stressful thing to ask a father if you can date or even marry his daughter. Now imagine how much harder it must be if she just so happens to be the daughter of the greatest ice hockey player of all time. There is no doubt he had finished off an 8 ball of rack, and practised his long game in the lead up to that call. Onya Dustin.
Gisele Bundchen – Tom Bradys Wife
You wouldn't expect anything less from Mr Tom Brady. There is absolutely no way he needs to worry about deflatgate in the bedroom when his Victorian Secret model wag, Gisele is his wide receiver.
Laura Mcgoldrick – Martin Guptils Wife
We had to get a NZ wag on the list, and none better than Mrs Cricket, Laura McGoldrick. Currently the wag of Martin "Guppy" Guptil, but by all accounts has been around the dressing room at least 3 times. A great pundit, and even better booty. Welcome to the worlds top wags, Mrs Blackcap (s).
Khloe Kardashian – Tristan Thompson Girl Friend
It wouldn't be a sporting Wags list without at least one Kardashian. Some people love her, some people hate her. One thing is forsure, I would love to bone her she is a career killer. Tristan Thompson though is arguably playing the best ball of his life currently, so maybe he is getting motivation from the self dogging queen.
Kim Sears – Andy Murrays Wife
It pains me that such a boring personality bangs such a smoking hot bird. I honestly don't even reckon they fuck. That's what I keep telling myself.